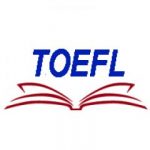 PROGRAM OVERVIEW
The main objective of TOEFL program is to prepare students to be successful in the TOEFL test and to be admitted to their college or university program. The TOEFL Preparation course is also offered throughout an 18-week term and students can choose to repeat the TOEFL Preparation course if they have not attained their goal on the TOEFL exam by the end of the class.
COURSE OVERVIEW
The TOEFL class is for highly motivated, advanced students who want to prepare for the Test of English as a Foreign Language (TOEFL). Students who are placed in the IAE Advanced level may take the TOEFL class or the Advanced level. If a student chooses to take the Advanced level, s/he may take the TOEFL class afterwards. However, a student may skip the Advanced level and take the TOEFL class right away. With this option, the student may not go back to the Advanced level. In two sessions of nine weeks, you will learn and practice all areas of TOEFL exam-taking. If you wish to repeat the course in the following eighteen weeks, you may do so. You may not take the TOEFL class for more than 4 sessions.
For students to be able to demonstrate progress in test-taking skills with simulated, preparatory TOEFL tests.
Reading and Vocabulary Focus: For students to be able to demonstrate comprehension of various types of academic reading as well as academic vocabulary.
Writing Focus: For students to be able to take notes, synthesize information from multiple sources, and respond in writing to academic prompts.
Listening and Speaking Focus: For students to be able to demonstrate the highest level of comprehension and expression of the English language for the student's English competency level.