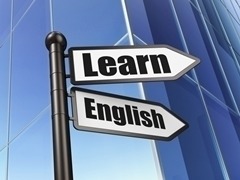 English Programs
IAE's programs run in 2 sessions of 9 weeks each. Students begin by taking a placement exam the week prior to beginning classes, and all new students begin their studies on Monday. The minimum enrollment period is two (2) weeks, and the maximum enrollment period varies, depending on the level of English skill the student arrives with, the English skill level students want to have when they leave, and the speed at which they progress through the program. Students who successfully achieve IAE's learning objectives are entitled to receive a "Certificate of Participation" when they leave IAE.
Students are encouraged to start in Week 1 of each session 
* Locations: IAE Campuses are located in two of the most beautiful cities:
– San Diego, California
– Las Vegas, Nevada
Application Process
* Please access the enrollment package that you will find on the IAE website (www.sdiae.edu).
* IAE will contact your via email and will send instructions on how to complete the application process.
* In the unlikely event that you are denied an F1 student visa, it is very important that you please notify IAE immediately.
What Is Included in the Program Price?
The program includes twenty (20) hours of instruction per week. IAE also provides student advising at no extra charge on an as needed basis.
Methods of Payment 
All fees can be paid as follows:
1 – Credit Card
2 – Wire Transfer (from your bank to IAE's bank)
3 – Bank Check or Cashier's Check
4 – International Money Order
All payments should be made payable to International Academy of English and should reference the student's full name.
Terms of Payment 
The Application Fee is non-refundable and covers all costs associated with registration costs and pre-departure support. All tuition and fee payments are due before the first day of class
Accommodations (San Diego only) *minimum age 18 years old
IAE San Diego can assist in placing students with the following housing options: (i) a single or shared room in a student dormitory environment, or (ii) a room in a home living with an American Host Family.
Arrival and Airport Transfers Upon arrival at the airport, IAE staff is available to escort students to any accommodations that have been reserved. There is an additional fee for this service.
Minimum Age IAE welcomes all students 14 years of age and over
Textbooks All students must to have the required textbooks before classes. Students may purchase required textbooks from IAE, online or from most bookstores.
Holidays and Days Off Classes are not held (and school facilities are closed) on national holidays. IAE also holds Instructor Development Days approximately three times per year and students have the day off on those days. IAE publishes an annual academic calendar (which can be found on the IAE website) where these days off are identified.
Cancellation Policy Cancellation can only be granted prior to the start of a program. In the event a student cancels the following fees are non-refundable: Application Fee, International Student Fee, Courier Fee, and Accommodation Placement Fees (if any). Tuition is fully refundable so long as the student cancels in writing prior to the first day of classes.
Withdrawal Withdrawal means leaving the program after it has begun. There is no refund once the student has taken the placement test or attended the first day of a session.
Substitution Policy 
IAE reserves the right to substitute or cancel classes due to insufficient demand.
IAE participates in the California Student Tuition Recovery Fund (STRF).
IAE reserves the right to refuse any student.